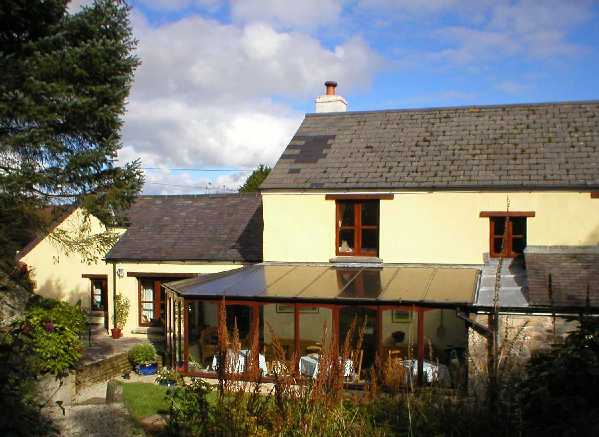 As Redgate Smithy B&B until October 2019, and for the previous 15 years, we operated a very successful Four-star professionally run B&B ourselves, here on the southern edge of Bodmin Moor. Sadly for all of our happy guests, we have now retired, and Redgate Smithy has reverted to its former use as our home. The house has a lovely history, being a 200-year old converted smithy full of industry, then a home, then a B&B, and now back to a home again.
However, having been a B&B ourselves, we can certainly recommend to you some alternative, and specifically chosen, Cottages and B&Bs in the area, that you may wish to choose for your stay. Easy access to all other parts of Cornwall!
Cornwall is now open to visitors! Stay safe, and enjoy your stay!
Please be considerate of your hosts in these different times, and respect social distancing.
Cottages - Self Catering Accommodation
Hendrifton Farm Cottages ~ Dog Friendly (near Commonmoor)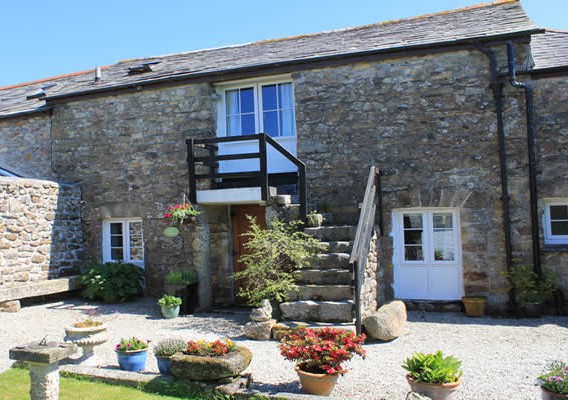 Hendrifton Farm has three self catering holiday cottages that have been skilfully converted from a former granary barn and retain many features of their heritage, yet with all modern conveniences to ensure your comfort. The cottages and 4 acres of land are surrounded by farmland and country walks, and are close to both moor and sea. Hosts Suzanne and David are on hand to welcome you, and provide all manner of local information as required.
Contact: Suzanne and David Shepperson
Hendrifton Farm, Commonmoor, Liskeard, Cornwall PL14 6ER
Telephone: 01579 344652
Website: www.hendrifton.co.uk

B&Bs - Bed and Breakfast Accommodation
Trethevy Farm B&B ~ Dog Friendly (Trethevy, near Darite)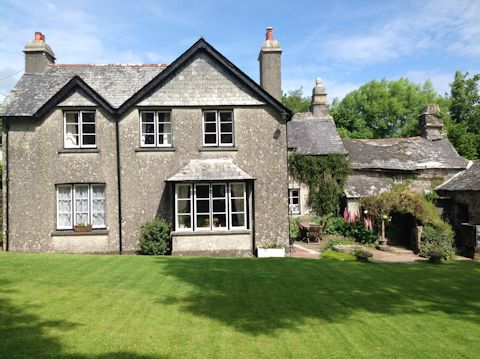 Trethevy Farm B&B is a traditional Cornish Farmhouse Bed and Breakfast on the edge of Bodmin Moor. A warm and friendly Cornish welcome awaits you in a listed 16th Century farmhouse in peaceful countryside, where you will enjoy comfortable rooms with Wifi and tea and coffee, and a hearty farmhouse breakfast. Trethevy Farm is ideally situated on the edge Bodmin Moor in peaceful countryside, and there is a pub within walking distance!
Contact: Claire Copplestone
Tretyhevy Farm, Darite, Liskeard, Cornwall PL14 5JX
Telephone: 01579 343186
Email: trethevyfarm@yahoo.co.uk
Website: www.trethevyfarm.co.uk

B&Bs - Just a little further away...
Higher Trevartha Farm B&B (Pengover)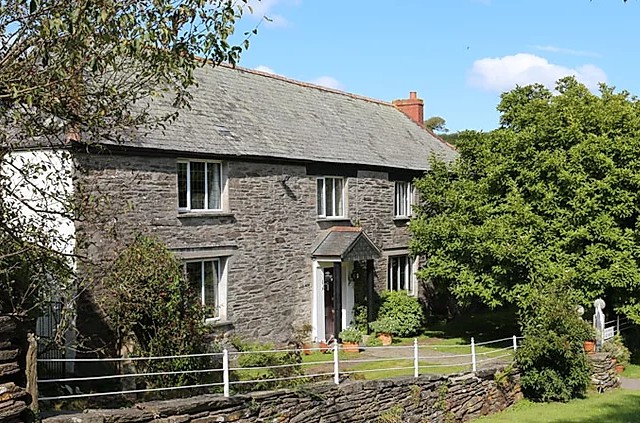 Situated deep in rural Cornwall, Higher Trevartha Farmhouse is set in one acre of walled garden, and offers a high standard of accommodation, and a warm welcome with beverages and home made cake on arrival. The farmhouse was built around 1640 and has belonged to the Sobey family for more than 100 years. If a rural setting is a change for you, waking up at Higher Trevartha Farm will be a real treat.
Contact: Kathryn Sobey
Higher Trevartha Farm, Pengover, Liskeard, Cornwall PL14 3NJ
Telephone: 01579 343382
Email: kathsobey@btconnect.com
Website: www.highertrevarthafarm.com

The Old School House B&B (Cardinham)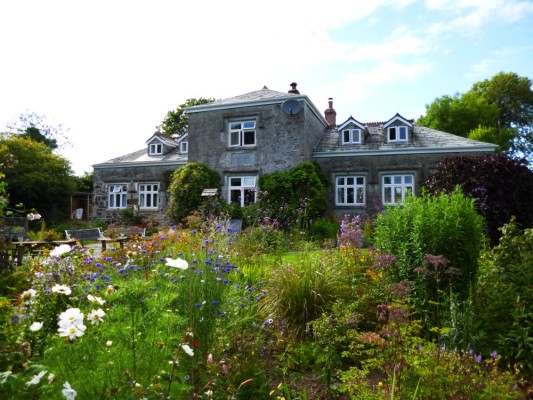 The Old School House was established as a small B&B in 1992, and is a comfortable Victorian schoolhouse, built in 1838 and set in pretty, mature gardens on the edge of the unspoiled moorland village of Cardinham. It was the village school and school house until the current school opened in 1881, and since then it has undergone a number of changes and is now sympathetically modernised and updated. If it is peace and tranquility you are seeking this is the place for you!
Contact: Libby and Mike Pidcock
The Old School House, Averys Green, Cardinham,
Bodmin, Cornwall PL30 4EA - Telephone: 01208 821303
Email: libby@cardinhambb.co.uk
Website: www.cardinhambb.co.uk